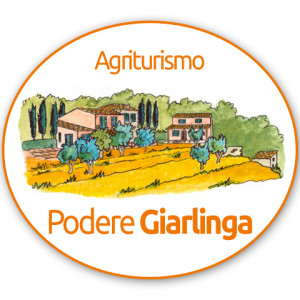 Podere Giarlinga 22
58024 Massa Marittima (GR)
Cell. (+39) 335.8376714
Cell. (+39) 338.8677046
simone@mtbadventures.it
www.poderegiarlinga.it
poderegiarlinga.wordpress.com
www.mtbadventures.it

Apartment and Restaurant
Mountain Bike School

Podere Giarlinga is situated in the middle of incredibly beautiful surroundings, far away from all stress and big cities. Just 18 km away from the sea, close to the little medieval town of Massa Marittima (1,5km). This country home (Podere), renovated with loving care by the family Gorelli-Lanoë, offers you not only relaxation but also adventure vacations.
Podere Giarlinga offers 3 tastefully decorated apartments "Città Nuova", "Città Vecchia" and "Borgo" (symbolizing the three parts of the city of Massa Marittima – Balestro). Every apartment contains a kitchen and a bathroom with shower, as well as two separate terraces, suitable for 2-4 persons. An additional bed for small children is available.
One of our apartment has been adapted for handicapped persons.
The apartments can be booked with lunch and/or dinner (half-board, full board). There is a comfortable salon with a fireplace, where you can read or relax.
For bikers there is a bike storage room which can be locked, as well as a "bike-wash" and a clothes washing machine available (www.mtbadvemtures.it)
By request the family will cook meals typical to the Maremma region with biological ingredients from the kitchen garden – served at one big table. If you are dreaming of homemade pizza or of bread freshly made in a stone oven – here your dreams will come true, because a pizza evening is part of the programme. Children up to the age of 10 eat free.
On the estate there is an old wash place with several basins, which have been transformed into a covered, shady meditation spot. Deck chairs, tables, and chairs invite you to linger, bathe, and relax. This is where a playground for our small guests can be found.
If you want to spend a day at the beach, you can visit the beaches and pine groves with the colourful sounding names of "Cala Violina", "Torre Mozza" or "Carbonifera", without forgetting the Lago d'Accesa (Lake) which is only 8 km away.
Rates
For more information, click here