Church of San Bernardino in Vetreta – It was built with the adjoining convent after the death of Saint Bernardino, in a place that, according to tradition, the Holy One chose to build a convent when she was in Massa in 1444. It is therefore the first church built in honor of the Saint. The church was abandoned by the friars in the late 18th century and subsequently served as a farmhouse, mill and warehouse. In 1957 it was reopened for worship, in the same year that Saint Bernardino was proclaimed patron saint of commercial artists, who chose this place as their sanctuary.
Mulinpresso – Building erected in 1314 by Tollo Albizeschi, captain of Massa and father of Saint Bernardino. It was a mighty military tower with function of fortified mill. It's so named because it was the closest (presso) mill (mulino) to Massa.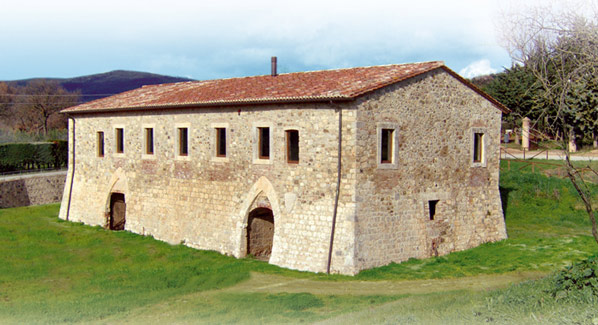 Sources of Bufalona – They date to 14th century and served as a public wash until the fifties of last century. The name derives from the fact that in the area buffaloes were bred.
Archaeological site of Lake dell'Accesa – Close to the lake have been brought to light the remains of an Etruscan settlement, linked to the nearby mines, formed by a group of small villages with burial grounds and inhabited between the late 7th and early 6th century BC, when the area was abandoned.
Castle of Rocchette Pannocchieschi – It was built in the 12th century for the mineral exploitation of lead, copper and silver. Massa took control of Rocchette between 1298 and 1315. The permanent abandonment of the castle seems to date back to 1443.