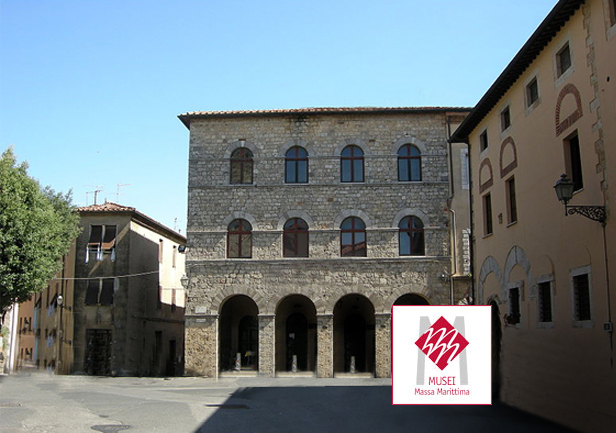 [13] This building of the 15th century is named so because it served as a store of weapons, in particular crossbows, which were distributed to citizens in case of need. Today it houses the Museum of Art and History of Mines.

This Museum was born in 1984, as complementary structure to the Mining Museum and further analysis about the mining and extractive process in the territory of Massa Marittima through its history.
The building housing the Museum is the Palace of Weapons (Palazzetto delle Armi – 1442), the ancient municipal arsenal. The present exhibition mounting, rearranged in 2001 with the intention of creating a didactical route, is divided into four rooms provided with incisive didactical panels, edited by the Departments of Archaeology and History of the University of Siena, introducing the exhibited objects and illustrating the history of the extractive activity in the area.